Our culture is our company.
We are one independent, progressive company with one inclusive, dynamic culture. We want you to learn, grow and gain experience every day, so we'll always support, train and reward you. Because when you succeed, we all do.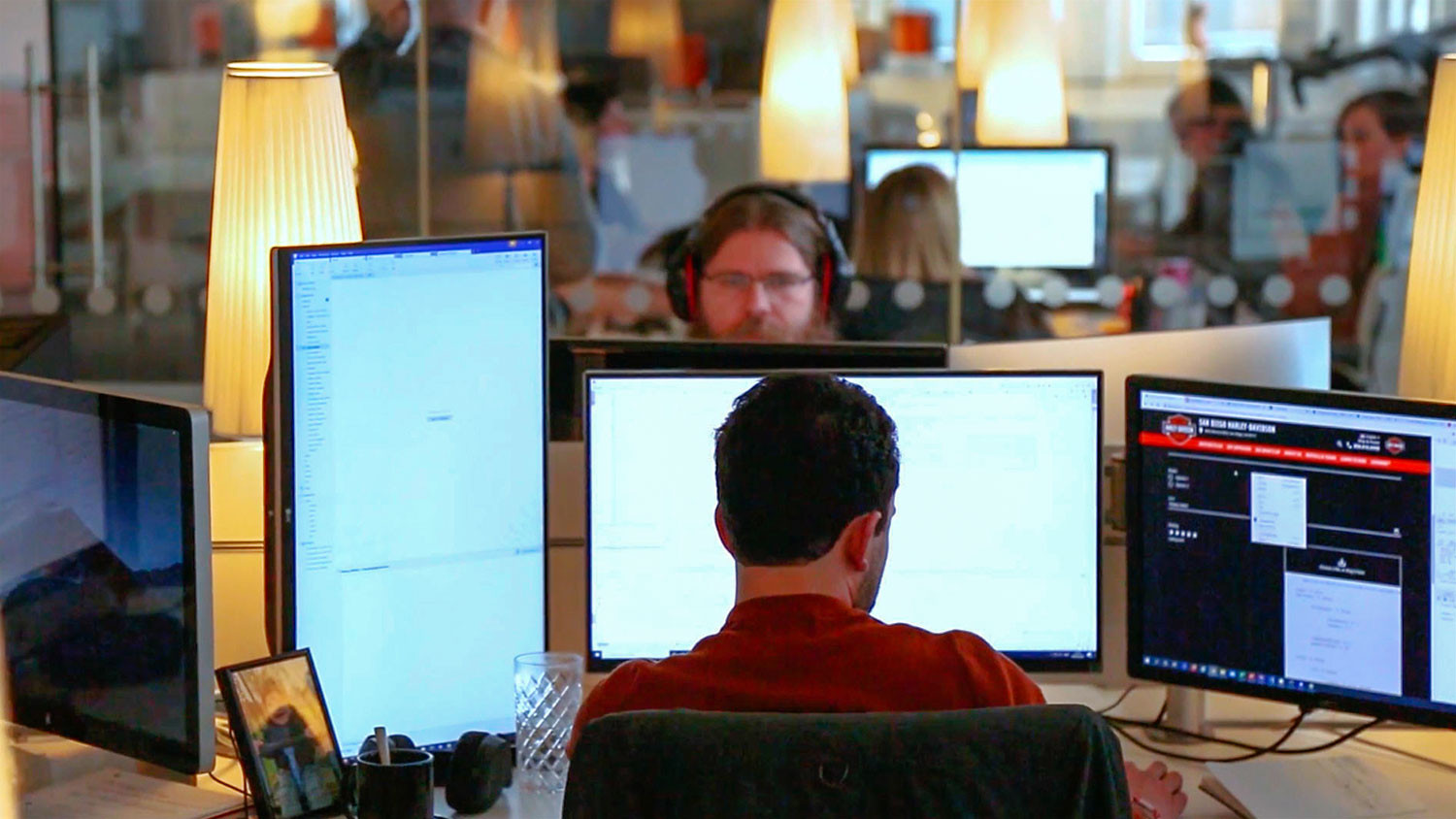 Benefits
Room 58 prides itself on providing a great working environment for our team and with that comes great benefits! 
Flexible working hours 
Bupa Health Insurance 
Office drinks and snacks 
Learning and Development
Parties and events 
Pension contribution
"Everybody in the company is given an opportunity to make a difference. I have been working at Room 58 for less than a year and have already worked with some amazing clients. Within my role, I have been given the opportunity to travel to great places and meet our customers face to face. The employee perks are good, and the team is fantastic to work in."
We are always on the look-out for talent.
We are always on the look out for great talent, so if you think you could be an asset to the Room 58 team, then please get in touch.
Current vacancies:
Please complete the form below and attach your CV
The Role:
Would you like to work for a world-class digital agency, delivering web solutions and market leading design on a global basis? Are you passionate about delivering outstanding Customer Service for international clients?
We are looking for a self-motivated Customer Experience Consultant to join our team to help service our customers. This role will involve email, telephone and face to face interactions, whilst assisting our customers with the use of our technology. The role provides the opportunity to work with some of the leading automotive brands around the world.
Key Skills:
* Client management: establishing client relationships by understanding the needs of the customer and driving the work through the company.
* Maintaining excellent customer satisfaction.
* Time management: organised and efficient, able to manage time and prioritise effectively.
* Strategic thinking: input into the company business strategy and drive the implementation of the strategy within the department.
* Communication and presentation skills: strong communication skills appropriate at all levels.
* Problem solving: Plan for and anticipate risks, issues and problems across their accounts, and provide creative and commercial solutions. Able to understand and apply solutions to complex problems.
* Collaboration and team work: work with others from across the business to achieve business goals and maximise usage of online systems to ensure excellent lines of communication.
* Results focus: take decisive action to ensure the customer's and company's needs are met.
* Knowledge and expertise: good understanding of creative and online processes.
Day to day task include, but not limited to;
* Responding to client queries and requests via phone, email or face to face communication
* Updating clients websites to make changes in line with customer requests and brand representatives.
* Ensuring our customers are fully trained on our software
* Ensuring the office is presentable for clients at all times
* Engaging with new clients and guiding them through the initial set up of their account and websites with us
* Work closely with the finance department to ensure that all billing is up to date
Benefits:
Flexible working hours
Private healthcare
Casual dress
Office drinks, snacks & social events
Optional 10% Time - 10% of your time at Room 58 is for you to work on whatever you want – training courses, new internal features or prototyping product ideas
Schedule:
Ability to commute/relocate:
Cheltenham GL50 1TA: reliably commute or plan to relocate before starting work (required)
Language:
"I have been working at Room 58 for over 9 years now and have had the opportunity to travel the world whilst working on major projects for prestigious brands. The team culture is brilliant, and everyone is encouraged to put their ideas forward and be heard!"